Source: kjendis.no  published 10.05.2009.
Written by ARNA VIKANES SØRHEIM. Photo by PÅL NORDSETH
Translation by Tessa Lande. English revision by Anni Jowett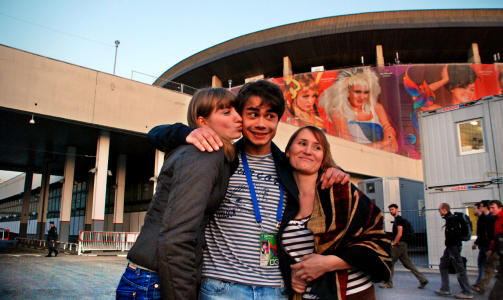 I became "Harry" (not trendy) overnight.
But Rybak believes it is 98 percent certain that he will go on to the Eurovision final.
MOSCOW (Dagbladet): On Thursday Alexander Rybak has to convince both the TV audience and the professional jury that he belongs in the final on Saturday.
With a dose of Drillo Mathematics, and the knowledge  that many people at home plan to follow Saturday's finale on big screen in assembly halls and pubs, Rybak now estimates that it is 98 percent certain that he advances further from Thursday's semifinal.
Continue reading Interview with Alexander Rybak before the semifinal of ESC 2009 in Moscow →