Article published on paparazzi.ru  on 07.11.2012. Link to original article here
Text by  Alice
Translation by Sonya Luzina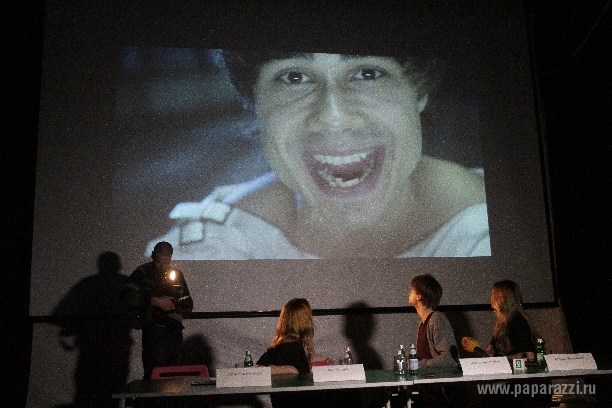 Alexander Rybak dedicated his video to his crazy fan and he wants to sing with "Buranovskiye babushki"
The delusional fan from Israel has been stalking Alexander Rybak for a few years. The musician answered her insinuations with a video, in which he appears in a straight jacket, showing to the woman that she sent the boy to the mental hospital.
Alexander asks the fan "don't call me anymore" in the chorus of the song.  And, by the irony of fate, the lady called him exactly during the presentation of the video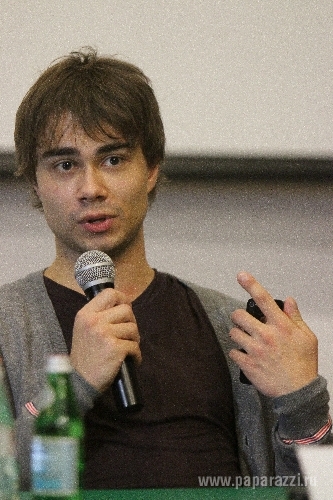 It is evident that Alexander is really exhausted by her endless pursuit.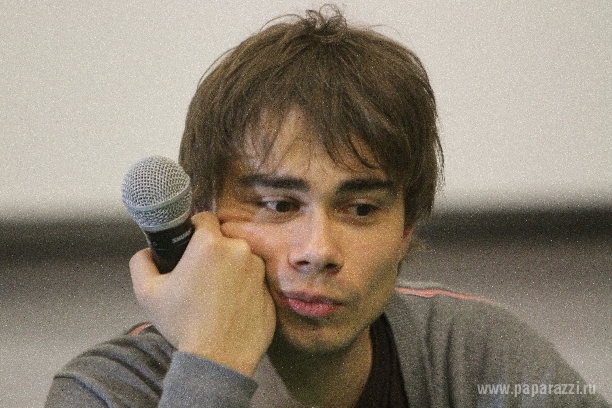 The artist tried to cheer the desperate musician, with whom Alexander tried a new creative role. They drew a picture together and proceeds from the sale of it will go to charity.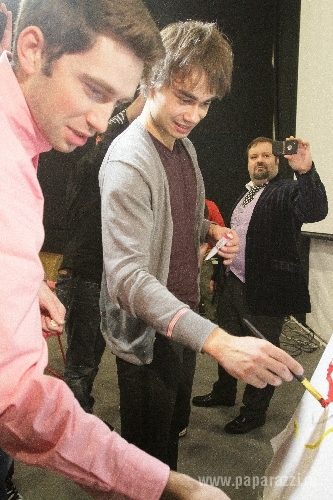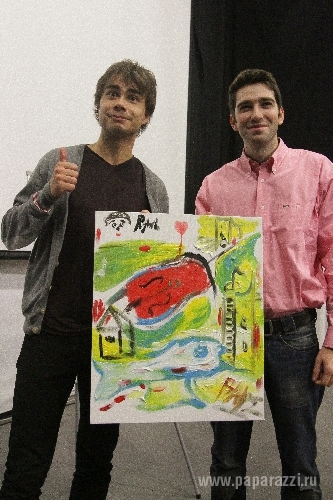 Also the musician expressed admiration about the performance of "Buranovskiye babushki" at the Eurovision Song Contest and he said that he really wants to perform with them on a stage.