Published on lrytas.lt  2013-03-15
Translation by Erika Jasiūnienė. English revision by Anni Jowett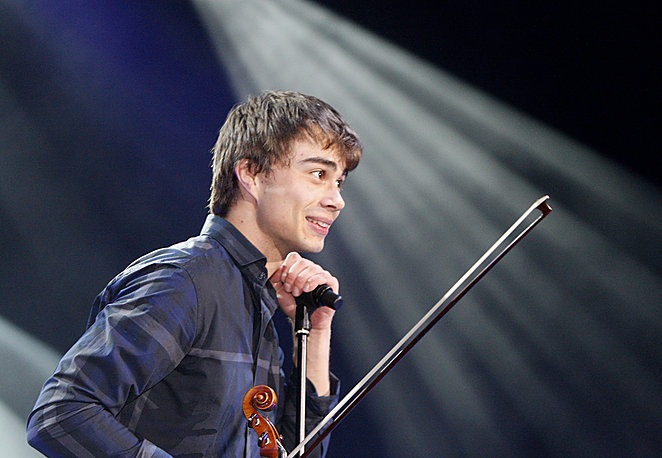 A.Rybak arrived in Lithuania and here he  has time for both concerts and to go shopping.
On Wednesday evening Eurovision winner Alexander Rybak arrived in Lithuania for his five-day tour. The main purpose of the artist was to meet with fans, present his songs and talk with the media. In the first days of his stay, the singer had time to take care of his good looks and wellbeing.
On Wednesday the Norwegian singer of Belarusian origin Alexander Rybak arrived in Riga on an aeroplane from Turkey. From Riga he went to Šiauliai with the representative of the concert agency. Here the singer gave an interview to a TV show and performed at a nightclub.
"The People in Siauliai very warmly welcomes Alexander, sincerely supported him and had fun during the concert", – said Ramunas Dieliautas. – "I personally want to commend Alexander. Even after a tiring journey, his work was very good. By the way, the performer was very impressed by the dance ensemble "Time to Show", who appeared with him in Lithuania. He repeatedly praised the young dance virtuosos.
"He stayed overnight in the best hotel in Siauliai, whose managers ensure their guests are served the best food and their rooms are kept at the correct temperature. On Thursday Alexander Rybak moved to Klaipeda. There he visited the local radio station and gave an interview to the newspaper.
Later Alexander decided to walk around the blue illuminated port of Klaipeda. The Eurovision star soon attracted people's attention. Locals watched with curious glances of the foreign guest, took photos with him and asked for autographs.
But the performer most surprised a few traders of Klaipeda. "Alex lost his hair care products during his stay in Turkey and decided to buy new ones here. When he went into the store the vendor gasped. The surprised woman lost her gift of speech – When the European star entered the store. "It was difficult for her to say any words in English or Russian ", – Perfection agencies manager R. Dieliautas, remembers the funny story, he was always with the performer.
In Klaipeda A. Rybak also visited the pharmacy, where decided to take care of his eyes. The singer wears contact lenses; he needed to buy a special liquid in Lithuania. The pharmacist pleasantly catered for the respectable customer, recommended which were the better choices of product, and lastly assured that she intends to go to his concert.
Today the singer comes to the capital, where he waiting for a few more interviews, one important meeting and performance in the gay club of Vilnius. On Saturday, singer will be visiting Kaunas and on Sunday again will be in Vilnius, where he will attend in the musical project "Battle of Choirs".