Alexander will perform in four different cities of Lithuania – in Šiauliai, Klaipėda, Kaunas,  and, of course,  Vilnius. 13-17.03.2013. More info about his performances there you can find in the event-calendar on his official FB-page, here
~~~~~~~~~~~~~~~~~~~~~
Article about the concert at Soho Club, Vilnius, 15.03.2013.
Published on diena.lt
Translation by Erika Jasiūnienė. English revision by Anni Jowett

DJ: Perfuro
Live: Sasha Son(g)
Description: to Lithuania comes charming Norwegian singer and violinist Alexander Rybak, who won a phenomenal victory in the Eurovision Song Contest. The "Fairytale"  composer, songwriter and performer who rocked the whole Europe with this song, has even arranged four shows in Lithuania – in the four largest cities of Lithuania, and one of them will be in Vilnius. Now on March 15, Alexander Rybak will perform and to arrange impressive musical show in Vilnius club SOHO.
Alexander Rybak – Fairytale

The performer was born in Minsk, but grew up in a small town near the Norwegian capital of Oslo. Alexander Rybak has played the violin from five  years old, as well as composing, creating songs and performing  them himself. In 2006, the singer won a Norwegian TV talent show with his song "Foolin". Alexander is known for  his openness with  people. The Scandinavian artist admits that he does not categorise his  fans by gender, race, religion or sexual orientation.
Sasha Son – Good be together

The singer Alexander Rybak  has often performed in gay clubs, and once participated in a gay  parade. The concert  gets started with Lithuania's own " George Michael" known as Sasha Son(g). In 1995 "BRAVO" awards – "Discovery of the Year", international contest "Palanga 2005" – Grand Prix place, "Lithuanian Songs Song 2009"  winner, Lithuanian representative of the 2009 Eurovision contest, and etc. SOHO CLUB dance floor before and after the concert will be rocked DJ Perfuro.
~~~~~~~~~~~~~~~~~~~~~
Gintarė Valaitytė received an unexpected proposal from the Eurovision winner
Source:  pramogos.delfi.lt
Translation by Erika Jasiūnienė. English revision by Katie Anderson.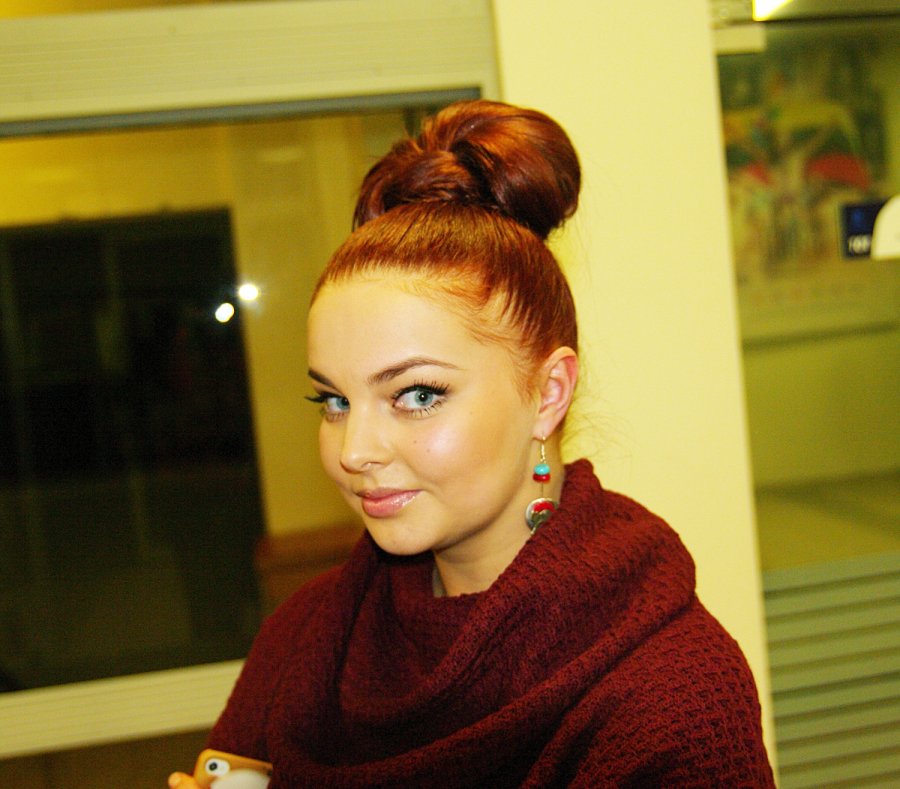 A few weeks ago the Lithuanian media was full of reports about the Eurovision winner, Alexander Rybak. It has been  maintained that the singer is coming to our country, but the visit was described only with hints. News portal DELFI managed to ascertain that besides concerts in Lithuanian  clubs, the singer will personally meet with some of our entertainment representatives.
One such meeting is planned with the group "ŠarkA" and the performer Gintare Valaityte. When news portal DELFI contacted the famous girl, she gasped from wonder.
From where did you hear about these things? I do not want to talk about it yet, but I can confirm, that I got the invitation to meet with Alexander Rybak in Lithuania. I will not say any meeting details. Maybe more comments will be in a few weeks ", – G.Valaitytė politely said.
Yet, concert agency "Perfection" manager Ramunas Dieliautas refrains from commenting. The man says that he cannot comment about details of the meeting, because of an agreement with Alexander.